FUTECH OUTAOUAIS INC.
Since 1994, Futech Outaouais Inc. has provided building owners and operators, industrial and institutional users, electrical contractors and HVAC controls specialists, panel builders, machine fabricators along with automation integrators, working in various industrial sectors, with a wide variety of products and services.
Located in Gatineau, this company is responsible for sales in Western Quebec and services the greater Outaouais area, up to Grenville, Mont-Laurier, including the Pontiac region. We champion Eaton Electric equipment, formerly sold under Westinghouse, Cutler Hammer and Klockner Moeller brand names. We also promote quality products like Aventics, Balluff, Benshaw, Carlo Gavazzi, EXM, Hammond Power Magnetics, Mersen, Plad Pumps, Weg, Weidmuller and Yaskawa. Our staff members are trained by our suppliers. They have accumulated years of experience in assisting clients in selecting, procuring and applying products, making sure that what we sell meets your many needs.
OUR CAPACITIES
We rely on a modern ERP system to provide us with real-time inventory data, order status updates, and a flexible order processing system. This allows us to provide a reliable supply and gives us access to inventory kept in other Futech branches, allowing us to ship available product from any one of our companies. We keep stock locally on of power distribution equipment, power transformers, power protection, wiring device, electric heating equipment, lamps and lighting products, electrical motors fractional to large HP, electric motor control devices, variable speed drives, smart relays, detection sensors, machine safety products, electrical enclosures and cabinets. Our project team works plans and specs, prepares it's own take-off and quotation package at the request of industrial, commercial, and institutional building electrical contractors. Through time, we have built a reputation for expert knowledge and thoroughness.
SERVICES AND COMPETENCES
From our 6 000 sq.ft. Gatineau location, we inventory electrical control and construction essentials. Partnering with the Ottawa branch we offer assistance on start-up of soft starts, variable drives and other types of field work necessary to conduct your operations. We offer a full commissioning service on Benshaw soft starts and MCC's. Our experienced sales
professionals will assist you in selecting the right products for your needs. Our team deals daily with large industrial users, commercial and Institutional clients, we know how to respond to our client's MRO requirements.
We cover every aspect of the sale process, from product selection to integration, training and troubleshooting. Using our supplier's knowledge and webtools, we can design and quote from lighting and lamp retrofit proposals, custom metallic enclosures to pneumatic actuators, answering the specific needs of your application.
PRODUCTS
We promote and carry a wide range of electrical products. You can browse Futech Outaouais's active line card for more details.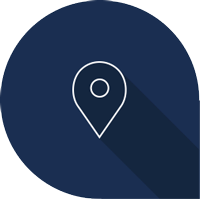 75A, rue Jean-Proulx
Gatineau QC  J8Z 1W2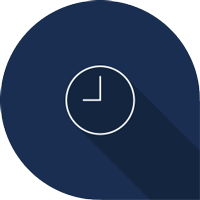 Monday – Friday: 7:00h – 17:00h
Saturday – Sunday: Closed